#GrooveINN @ OceanoMare (07 September 2019)!!!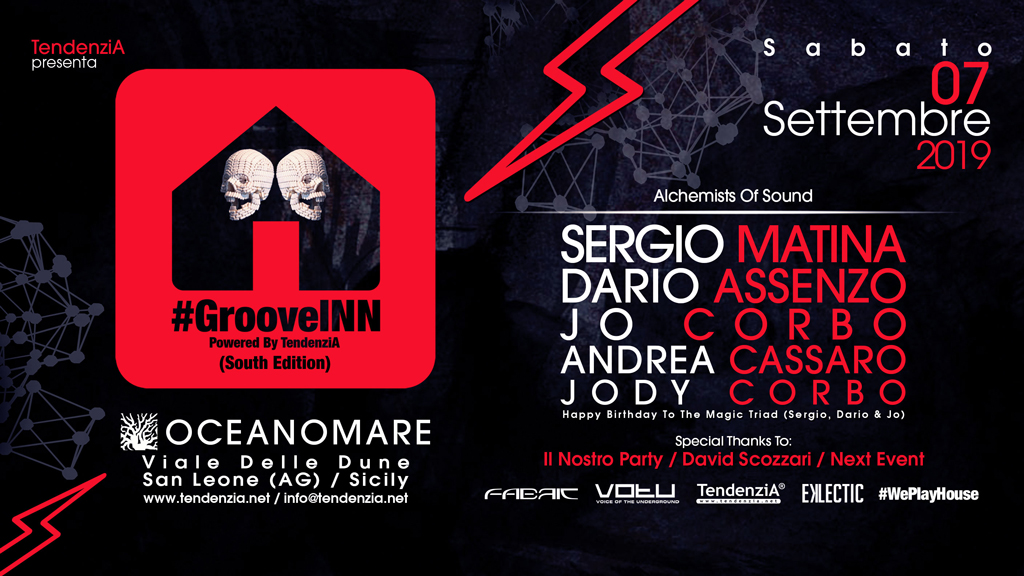 Hey Music Lovers… TendenziA Records is proudly to present #GrooveINN (South Edition) "A Brand New Clubbing Concept" !!!
Saturday 07 September 2019 see you in San Leone (AG) for an awesome TendenziA Party!!!
Sergio Matina & Dario Assenzo from TendenziA Records wait for an exclusive B2B DJ Set… in a location really amazing near to the mediterranean sea… OceanoMare!!!
Special Thanks To:
Fabric TV | V.O.T.U. Prd. | TendenziA | EKLECTIC | #WePlayHouse
Event Link: www.facebook.com
@ OCEANOMARE | Viale Delle Dune | San Leone (AG)
#GrooveINN | #OceanoMare | #TendenziA | #FabricTV | #Clubbing | #House | #TechHouse