Let The Drums Speak #25 @ Fortissimi Dance Chart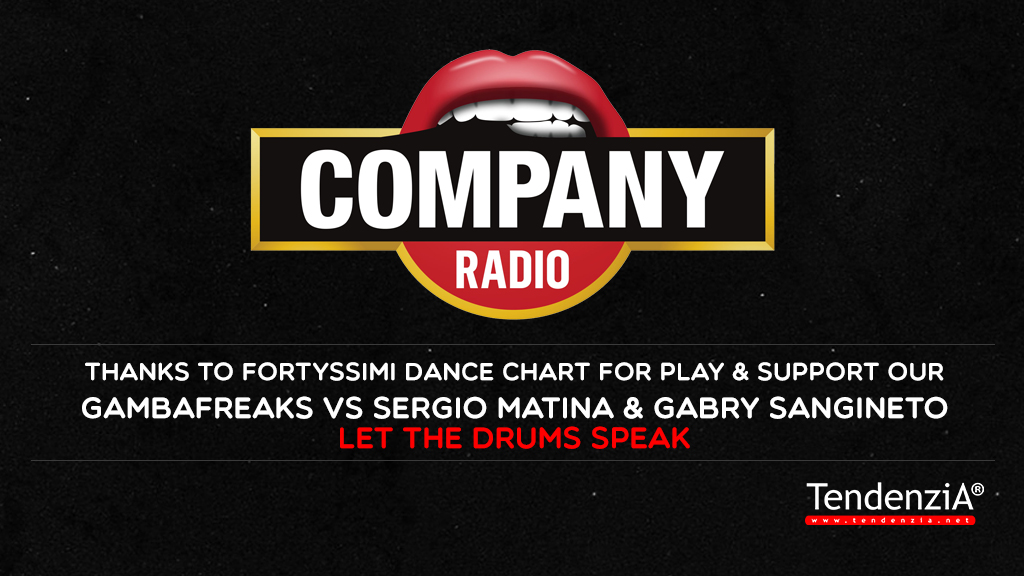 Hey #MusicLovers, we are pleased to announce that our new "TendenziA" song Gambafreaks vs Sergio Matina & Gabry Sangineto – Let The Drums Speak today 23 November 2019 is #25 @ Fortyssimi Dance Chart (Radio Company)!!!
Thanks Andrea Rossini & Stefano Ferrari for this!!!
Enjoy yourself with our music… #WePlayHouse all night long!!!
Radio Company Link: www.radiocompany.it
#LetTheDrumsSpeak | #RadioCompany | #House | #TechHouse | #TendenziA | #WePlayHouse | #Clubbing | #Clubbers | #InTheClub | #GrooveINN | #MusicIsTheAnswer