TendenziA Records @ Juicy Beats Magazine!!!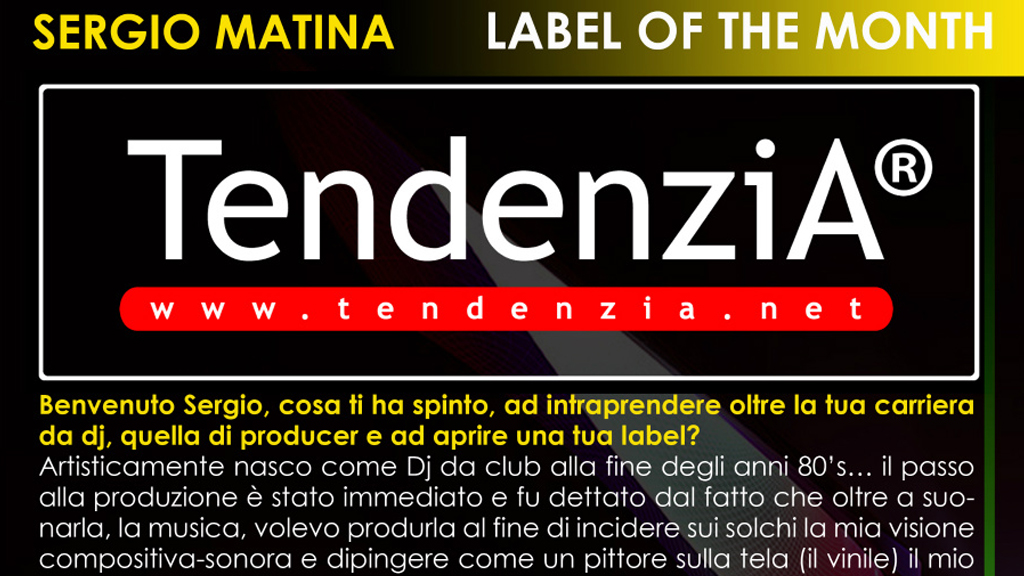 Hey Music Lovers… from the link below you can read the interview "Sergio Matina's Interview" released for the section Label Of The Month @ Juicy Beats Magazine… This month we talk about TendenziA Records (birth, evolution and the Future)… #WeProduceHouse!!!
House Music will never die… #WePlayHouse!!!
Special thanks to: Marco Barci "Juicy Beats Magazine"
Juicy Beats Magazine "Interview": www.juicybeatsmag.it
#JuicyBeatsMagazine | #TendenziA | #GrooveINN | #Interview | #House | #TechHouse | #DeepHouse | #Clubbing